Long Term Gerald Ford Airport (GRR) Parking from $9.00
Gerald Ford International Airport (GRR) Listings
Save an Average of 60% Over Airport On-Site Parking.
Lowest Price
Nearest
Most Booked
Highest Rated
4
3.00 Miles
Open 24 Hours 365 Days a Year
Secure Hotel Airport Parking
Shuttle Service Available See Details in Explore Property
Friendly Onsite Staff for Parking Assistance if Needed
Click Explore Property for More Details.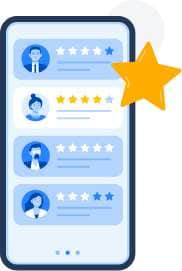 Save 70% vs On-Site Parking Options
Save money, time and stress! It's simple to book affordable airport parking that could save you up to 70% compared to on-site parking options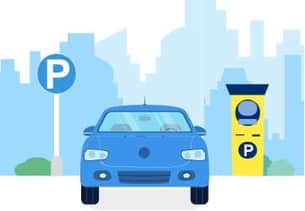 Join 3 Million Satisfied Customers
Join over 3 million satisfied customers today. Book and reserve a space in advance for a stress-free airport parking experience.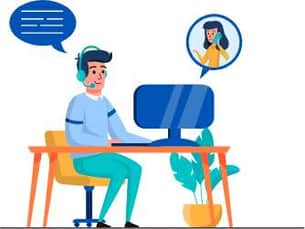 Dedicated Customer Support
Our dedicated customer service team is on hand at all times to assist with any queries via our reps or chatbot. Call 1-888-399-9267 or chat online via rightwayparking.com.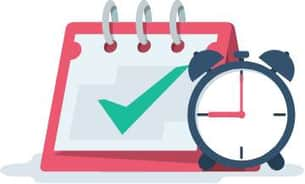 Flexible Booking Policies
We understand that plans can change. That's why we make it simple and stress-free to modify your reservation at any time.
Information Last Updated on November 22, 2023
Airport Parking at Gerald R. Ford International Airport with Rightway Parking
Experience hassle-free, affordable, and efficient off-site airport parking with Rightway Parking on your next journey from Gerald R. Ford International Airport (GRR). Bypass the exorbitant prices and the chaos of on-site airport parking and opt for a smoother start to your travel.
Rightway Parking - Your Trusted Parking Partner
Rightway Parking proudly partners with a network of reliable parking providers, including hotels and private parking lots near Gerald R. Ford International Airport. Our commitment is to offer you budget-friendly reserved parking slots. We'll make sure that our partners provide you with complimentary shuttle services to and from the terminal, soothing waiting areas, and amicable on-site staff for assistance.
For as little as $5 per day, secure a parking spot in a trustworthy, safe, and secure location near the airport. Make an advanced reservation to guarantee your spot, allowing you to drive directly to the parking facility. It's straightforward, economical, and convenient—tailored to provide a seamless start to your travels.
On-Site Parking Options at Gerald R. Ford International Airport
Gerald R. Ford International Airport Short-Term Parking
Whether embarking on a brief journey or visiting GRR to pick up or drop someone off, the short-term parking lot adjacent to the terminal building offers a convenient option. Parking here is practical for those wanting proximity to the terminal, with reasonable rates for short durations.
Gerald R. Ford International Airport Long-Term Parking
For passengers planning an extended stay, GRR offers spacious long-term parking lots. These lots are designed for affordability and convenience, with shuttles operating at regular intervals to ensure that you reach the terminal with ease and punctuality.
Alternative Parking Options at Gerald R. Ford International Airport
Valet Parking Services
Consider using valet parking services for a more luxurious and effortless parking experience. It simplifies your parking process, allowing you to proceed to your check-in without any parking-related delays.
Electric Vehicle (EV) Parking
Gerald R. Ford International Airport supports green travel by offering dedicated parking spots equipped with EV charging stations. Travelers can charge their electric vehicles during their trip, ensuring they return to a fully charged car.
Gerald R. Ford International Airport Parking FAQs
Where is Gerald R. Ford International Airport located?
Gerald R. Ford International Airport is at 5500 44th St SE, Grand Rapids, MI 49512.
What are the rates for GRR short-term and long-term parking?
Rates vary based on duration and the type of parking chosen. For the most accurate and up-to-date information, it is recommended to check the official airport website or contact Rightway Parking.
Can I reserve a parking spot at Gerald R. Ford International Airport?
Absolutely! Rightway Parking provides extensive options to reserve a guaranteed parking spot near GRR in collaboration with our trustworthy parking partners, ensuring a stress-free parking experience.
Choosing Rightway Parking for your Gerald R. Ford International Airport parking needs guarantees not only cost savings but also the assurance of secure and trustworthy parking services, making your travel experience more delightful and relaxed.