Port Canaveral Cruise Parking Parking from $10.95 Per Day
Port Canaveral Cruise Parking Listings
| | | |
| --- | --- | --- |
| ⭐ | Top Rated Parking Lot: | Park N Cruise Port Canaveral Parking for 15 Passenger Vans or RV Parking |
| ✅ | Most Booked Parking Lot: | Port Canaveral Parking |
| 🅿️ | Number of Lots Available | 5 |
| ✈ | Nearest Lot to Airport | Port Parking Space |
| 💰 | Cheapest Parking Lot | Port Canaveral Parking |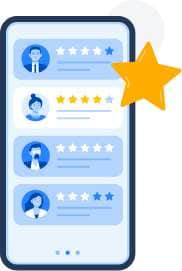 Save 70% vs On-Site Parking Options
Save money, time and stress! It's simple to book affordable airport parking that could save you up to 70% compared to on-site parking options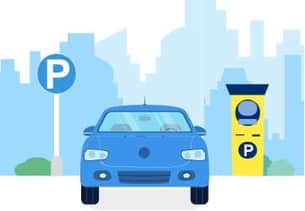 Join 3 Million Satisfied Customers
Join over 3 million satisfied customers today. Book and reserve a space in advance for a stress-free airport parking experience.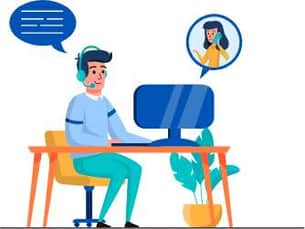 Dedicated Customer Support
Our dedicated customer service team is on hand at all times to assist with any queries via our reps or chatbot. Call 1-888-399-9267 or chat online via rightwayparking.com.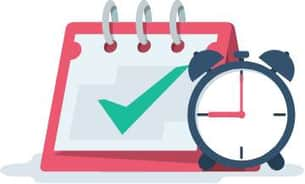 Flexible Booking Policies
We understand that plans can change. That's why we make it simple and stress-free to modify your reservation at any time.
Information Last Updated on August 21, 2023
Cruise Parking Near Port Canaveral with Rightway Parking
Port Canaveral is the world's second-busiest cruise port, taking passengers on multi-day cruises to some of the most far-flung and exotic destinations on the planet. If you are one of the millions of cruise passengers that arrive at the port every year, make sure you know the lowdown on the best places to park at Port Canaveral and start your dream cruise off the right way.
On-site parking at Port Canaveral is undoubtedly the most convenient option, but that convenience can cost well over $100 for the duration of your cruise. If you're looking for a more affordable choice for Port Canaveral cruise parking, that's still reliable, secure, and well-managed, Rightway Parking has all the options you need.
For under $20 per day, you can park at a safe and secure off-site parking facility near Port Canaveral. What's more, your parking spot is guaranteed and reserved for you when you make a booking with Rightway Parking. The private parking facilities that we have available for you to book offer complimentary shuttle services to your cruise terminal and have friendly staff on hand to offer assistance. Cost-effective cruise parking at Port Canaveral is just a few clicks away!
On-Site Parking Options at Port Canaveral
Port Canaveral is a busy, popular cruise port close to Orlando and Florida's best attractions and theme parks. The port services 5 major cruise lines: Carnival, Disney, Royal Caribbean, Norwegian, and MSC Cruises. The port covers a large area and has space for parking facilities located next to each cruise terminal, just a short walk from the luggage drop-off and check-in points.
Port Canaveral's cruise parking advises that no advance booking is necessary. As you arrive at your designated cruise terminal, porters will direct you to the best place to park and the appropriate parking garage or lot for your vehicle. Driving directions for the cruise terminals are exits 54A or 54B off the A1A highway, depending on your specific cruise terminal.
The rates for parking on-site at Port Canaveral are $17 per day. This includes your day of arrival and your day of departure, so for a typical 7-day cruise, you will pay for 8 days of parking. There is no extra charge for oversized vehicles like RVs and buses, and parking is available for oversized vehicles at each cruise terminal. You can pay for parking at Port Canaveral by credit card only, no cash is accepted.
Port Canaveral Cruise Parking FAQs
Where is Port Canaveral located?
Port Canaveral is located on a large site in Brevard County, Florida, about 45 miles east of Orlando. Exit 54A off the A1A highway leads to Charles Rowland Drive, where the A terminals are located, that's Cruise Terminals 5, 6, 8, and 10. Exit 54B leads to the B terminals. Here, Cruise Terminal 1 is located at 9050 Discovery Road, and Cruise Terminal 3 is located at 220 Christopher Columbus Drive.
What are the rates for Port Canaveral cruise parking?
The rates for cruise parking at Port Canaveral are $17 per day, including the day you arrive and the day you leave the parking facility.
Are there EV charging points at Port Canaveral?
No, there are no EV charging points available at Port Canaveral's on-site parking facilities. A small number of nearby port hotels do have charging for electric vehicles available.
Is there parking for oversized vehicles at Port Canaveral?
Yes, parking for oversized vehicles is available at on-site parking facilities at every cruise terminal in Port Canaveral. There is no extra charge on the parking rate for oversized vehicles.
Is there disabled parking at Port Canaveral?
Yes, disabled parking spaces are available at every cruise port terminal at Port Canaveral. Vehicles that display a Florida Disabled Veteran (DV) license plate or a Florida Toll Exemption Permit, or have modifications and special equipment for accessibility do not have to pay the fees for Port Canaveral cruise parking.
Can I save money by parking at a hotel near Port Canaveral?
Yes! Choosing to park your vehicle in an off-site parking facility can be a much more cost-effective option than on-site cruise parking. At Port Canaveral, there are hotels offering affordable daily parking rates and complimentary shuttle services, available to book through Rightway Parking.
Can I reserve a parking spot near Port Canaveral?
Yes! Book parking for your vehicle close to Port Canaveral through Rightway Parking at your parking spot is reserved and guaranteed. Our safe and secure private parking facilities offer a wide range of benefits and complimentary extras at affordable rates.