Amalie Arena Parking Parking from $45.00 Per Day
Amalie Arena Parking Listings
| | | |
| --- | --- | --- |
| ⭐ | Top Rated Parking Lot: | P2903 Premium Parking Amalie Arena |
| ✅ | Most Booked Parking Lot: | P2903 Premium Parking Amalie Arena |
| 🅿️ | Number of Lots Available | 1 |
| ✈ | Nearest Lot to Airport | P2903 Premium Parking Amalie Arena |
| 💰 | Cheapest Parking Lot | P2903 Premium Parking Amalie Arena |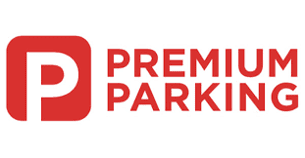 0.10 Miles
Open 24 Hours 365 Days a Year
Secure Amalie Arena Parking
Less Than 1 Block to Arena
Friendly On-Site Staff Available
Click Explore Property for More Details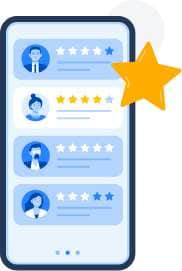 Save 70% vs On-Site Parking Options
Save money, time and stress! It's simple to book affordable airport parking that could save you up to 70% compared to on-site parking options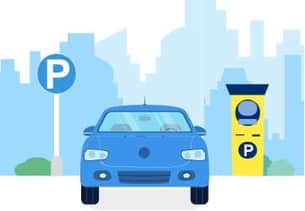 Join 3 Million Satisfied Customers
Join over 3 million satisfied customers today. Book and reserve a space in advance for a stress-free airport parking experience.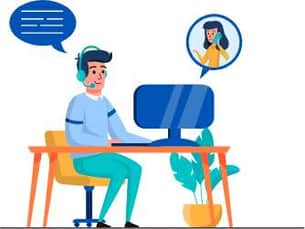 Dedicated Customer Support
Our dedicated customer service team is on hand at all times to assist with any queries via our reps or chatbot. Call 1-888-399-9267 or chat online via rightwayparking.com.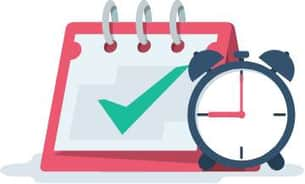 Flexible Booking Policies
We understand that plans can change. That's why we make it simple and stress-free to modify your reservation at any time.
Information Last Updated on August 21, 2023
Amalie Arena Event Parking with Rightway Parking
AMALIE Arena is a multipurpose arena east of downtown Tampa, Florida. The arena is used for sports events like ice hockey, men's and women's NCAA basketball games, and arena football, as well as large music concerts, ice skating, rodeos, and other entertainment shows. Amalie Arena is also home to NHL's Tampa Bay Lightning, and was a temporary home of NBA's Toronto Raptors during the 2020 -2021 seasons. The arena opened in 1996 as the Ice Palace and has also been known as the St. Pete Times Forum and Tampa Bay Times Forum. It was most recently renovated in 2011 - 2012 and there's an ongoing development project in the surrounding area to create a more user-friendly environment in the blocks surrounding Amalie Arena.
Amalie Arena has a packed events calendar featuring both Bolts home games and shows from the likes of Michael Bublé, Rod Stewart, and Kevin Hart, so it's a good idea to start thinking about your visit to Amalie Arena as soon as you've booked your event or game tickets. You can view the full events calendar for Amalie Arena here. With such popular events taking place throughout the year, it can be difficult to find an affordable parking spot near Amalie Arena.
Rightway Parking can help take the stress and expense away of parking at Amalie Arena with our guaranteed off-site parking options that are available to pre-book for as little as $25 per day.


How do I get to the Amalie Arena?
The address for Amalie Arena is 401 Channelside Drive, Tampa, FL 33602. The arena is based in Downtown Tampa's Channelside District. This is a mostly residential neighborhood, with several restaurants and stores at Channelside Bay Plaza complex. This area is also home to Tampa Bay Convention Center, Tampa Bay History Center, Florida Aquarium, and Port Tampa Bay Cruise Terminal.
There are several ways to reach Amalie Arena, including by private car, Uber, rideshare, bike, and public transport. One of the most economical ways to reach Amalie Arena is the Teco Line Streetcar. This service is free to ride and has a station at Amalie Arena, located at the intersection of Channelside Drive and Beneficial Drive, as well as nearby HCSB Station, located south on Old Water street, directly south of Amalie Arena.
For a scenic ride to your event or game at Amalie Arena you can board The Cross Bay Ferry. Taking the Provincetown III ferry across Tampa Bay from St. Pete means you'll avoid any traffic around the arena and it's a comfortable and affordable way to arrive at Amalie Arena. The Cross Bay Ferry runs from Wednesday to Sunday and operates a service 30 minutes after the end of each Lightning home game.
Another public transport option that makes the most of Amalie Arena's beautiful waterside location is the Pirate Water Taxi. This pirate-themed boat is an excellent option for any guests attending a family show as you can hop on and off the water taxi all day, and one of the many stops on the tour is Amalie Arena.
If you're feeling active you can arrive at Amalie Arena by Coast Bike or your own bicycle. There is free bicycle parking with a bike valet service available adjacent to the South Regional Parking Garage on the Ford Thunder Alley.
Traveling by car to Amalie Arena is a convenient and easy option. To find accurate and up-to-date driving directions Amalie Arena recommends you use Waze. There are two designated rideshare pickup stations near Amalie Arena - The Tampa Convention Center, which is best for anyone heading north or west out of Tampa Bay, and The Florida Aquarium, which is best for any fans or event goers heading north or east from Amalie Arena.

Where to Park at the Amalie Arena


Official Parking at Amalie Arena
There are a number of official parking lots at or near Amalie Arena. The closest parking lots to Amalie Arena are the Green Lot, the Teal Lot, Lightening Foundation Lots 1 and 2, the Pink Lot, and Pam Iorio Parking garage (also known as South Regional Garage). Other official parking options in the area are Tampa Convention Center Garage, Fort Brooke Garage, Whiting Garage, Port Garage, and Florida Aquarium Lot. Garrison Street Lot, located south of S 12th St. off Channelside Dr, is reserved for suite holders only.
All of the parking lots surrounding Amalie Arena have accessible parking options. The most convenient option for disabled guests is the Pam Iorio Parking Garage located at the corner of Channelside Drive and Florida Avenue. This parking garage has elevator access throughout. There is also an accessible drop-off area in the drop-off circle at Amalie Arena, located off Channelside Drive, adjacent to the Accessible Entrance. Guests must have a disabled parking permit or license plate to park in ADA parking spaces.
Amalie Arena parking can get booked up very quickly at popular events and Lightning home games, so it can be a smart move to consider off-site parking near the arena instead.
With Rightway Parking you can book a space in a safe and secure parking lot within one block of Amalie Arena for as little as $25 per day. When you reserve with Rightway Parking your spot is guaranteed, giving you peace of mind that you'll make it to your game or concert with plenty of time to spare and without any stress.
Public Parking
There are also several convenient public parking lots near Amalie Arena that can be a good option for any guests who haven't pre-booked and find that all the affordable official parking lots are full.

These garages include One Harbour Place Garage located at 777 S. Harbour Island Blvd. and Post Harbour Garage, located at 302 Harbour Post Drive. Both of these parking options have a daily rate of $10. Other public parking options are Hyatt Place Garage, located at 325 N Florida Ave., with a daily parking rate of $12, and N Tampa St. Lot at 211 N. Tampa St., which costs $15 per day.

There is also the option of metered on-street parking, but rates vary, and the meters are enforced from 8 am - 8 pm every day except Sunday when parking is free after 1 pm.



How much does it cost to park at the Amalie Arena?
Parking at Amalie Arena for Tampa Bay Lighting games costs between $12 (in Port Garage) - $16 (in Whiting Street Garage) per game, or $516 - $688 for a full season parking pass.

There's also the option to park and ride the complimentary Teco Streetcar from Fort Brooke Garage for $12 per game, from Florida Aquarium Parking for $10 per game, and Fernando Noriega Palm Avenue Garage for $1.05 per hour. Single game parking passes can be purchased through Park Whiz.
For event parking at Amalie Arena, the average daily cost at the on-site parking garages is $20 - $25, however, rates for pre-booked parking spots can be lower, around $12 - $15 per day, for some events at Amalie Arena.



What is there to eat at Amalie Arena?
If you've got some spare time to relax and enjoy yourself before or after a game or event at Amalie Arena then you'll want to make the most of the on-site dining options.

You'll find Cur(ate) TPA at multiple concession locations around the arena. Cur(ate) TPA is a culinary experience where you can purchase fresh, local, and sustainable food such as brioche burgers, ice cream, hot dogs, sliders, popcorn, pretzels, nachos, tacos, steak, grilled sandwiches, and pizza as well as vegetarian options.

There are also a number of dining options surrounding Amalie Arena including Cigar City Brewing Taproom Downtown, located under the Pam Iorio Parking Garage, Corona Cantina, Ford's Garage, Holy Hog BBQ, J&J Snack Foods, Mr Empanada, Outback Steakhouse, Papa John's Pizza, Heineken Star Bar, and PDQ.