Long Term Salt Lake City Airport (SLC) Parking from $5.99
Salt Lake City Airport Parking (SLC) Listings
| | | |
| --- | --- | --- |
| ⭐ | Top Rated Parking Lot: | Diamond Valet |
| ✅ | Most Booked Parking Lot: | Springhill Suites by Marriott SLC Airport |
| 🅿️ | Number of Lots Available | 10 |
| ✈ | Nearest Lot to Airport | Hyatt Place Salt Lake City Airport |
| 💰 | Cheapest Parking Lot | Hyatt Place Salt Lake City Airport |
3.20 Miles
Open 24 Hours 365 Days a Year
Shuttle Service Inc See Details
Secure Hotel Airport Parking
Friendly On-Site Staff Available
Click Explore Property for More Details
3.30 Miles
Open 24 Hours 365 Days a Year
Shuttle Service Inc See Details
Secure Hotel Airport Parking
Friendly On-Site Staff Available
Click Explore Property for More Details
4.00 Miles
Open 24 Hours 365 Days a Year
Shuttle Service Inc See Details
Shuttles Run 24 Hours a Day
Friendly On-Site Staff Available
Click Explore Property for More Details
1.00 Miles
Open 24 Hours 365 Days a Year
Shuttle Service Inc See Details
Secure Hotel Airport Parking
Friendly On-Site Staff Available
Click Explore Property for More Details
3.20 Miles
Open 24 Hours 365 Days a Year
Shuttle Service Inc See Details
Secure Hotel Airport Parking
Friendly On-Site Staff Available
Click Explore Property for More Details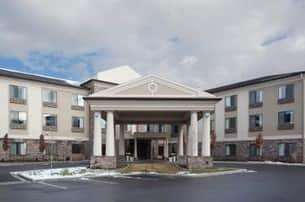 4.20 Miles
Open 24 Hours 365 Days a Year
Shuttle Service Inc See Details
Secure Hotel Airport Parking
Friendly On-Site Staff Available
Click Read More for More Details
Shuttle Runs from 5AM - 11PM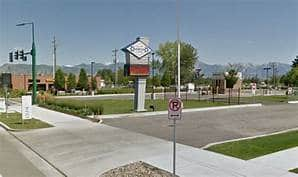 5.00 Miles
Open 24 Hours 365 Days a Year
Shuttles Run 24 Hours a Day
Shuttle Service is On-Demand
Secure Monitored Airport Parking
Click Explore Property for More Details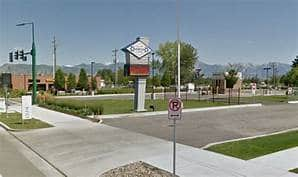 5.00 Miles
Open 24 Hours 365 Days a Year
Shuttles Run 24 Hours a Day
Shuttle Service is On-Demand
Secure Monitored Airport Parking
Click Explore Property for More Details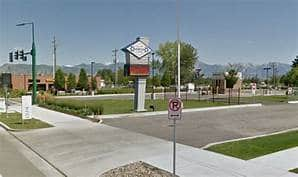 5.00 Miles
Open 24 Hours 365 Days a Year
Shuttles Run 24 Hours a Day
Shuttle Service is On-Demand
Secure Monitored Airport Parking
Click Explore Property for More Details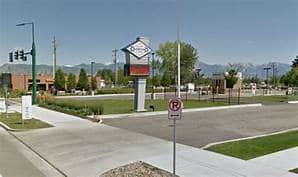 5.00 Miles
Open 24 Hours 365 Days a Year
Shuttles Run 24 Hours a Day
Shuttle Service is On-Demand
Secure Monitored Airport Parking
Click Explore Property for More Details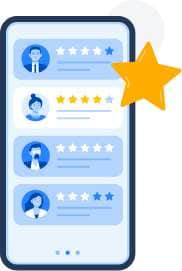 Save 70% vs On-Site Parking Options
Save money, time and stress! It's simple to book affordable airport parking that could save you up to 70% compared to on-site parking options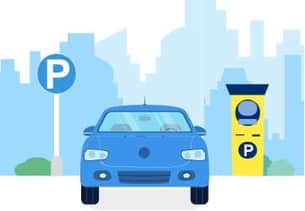 Join 3 Million Satisfied Customers
Join over 3 million satisfied customers today. Book and reserve a space in advance for a stress-free airport parking experience.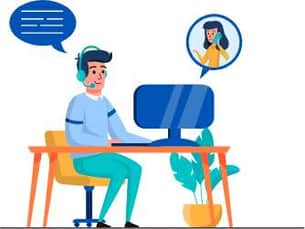 Dedicated Customer Support
Our dedicated customer service team is on hand at all times to assist with any queries via our reps or chatbot. Call 1-888-399-9267 or chat online via rightwayparking.com.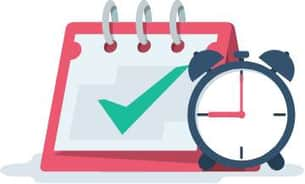 Flexible Booking Policies
We understand that plans can change. That's why we make it simple and stress-free to modify your reservation at any time.
Information Last Updated on August 21, 2023
On-Site Parking Options at Salt Lake City Airport
Salt Lake City Airport Short Term Parking
Located right next to the terminal building at Salt Lake City Airport (SLC), you will find a convenient parking structure that is the best option if you are looking for indoor airport parking as close as possible to the ticketing hall. Hourly and Daily Parking is available in this covered garage and all four levels connect to the skybridge that connects the parking structure to the terminal.
Hourly parking at this SLC Airport parking facility costs $5 per hour, moving to $35 per day for daily parking. On Level 2 of the parking garage, reserved Premium Parking is available. This level links directly to the skybridge, offering the fastest connection to the terminal, just a short walk away. Parking in the Premium level is charged at $10 per hour or $55 per day.
Salt Lake City Airport Long Term Parking
For travelers taking longer trips out of Salt Lake City Airport, long-term parking on-site is a more economical choice. The economy parking lot is located across the airport site south of the terminal building and is connected to the departures and arrivals areas by a free shuttle service which runs 24/7, departing every 10 minutes. The rates for parking in the economy lot are $2 for the first hour, $1 for each additional hour, and a daily rate of $10.
Alternatively, a smaller economy lot is located adjacent to the Hourly and Daily Parking Garage, offering a faster link to the terminal without the cost of the short-term parking daily rates. Uncovered parking at Lot E is charged at $21 per day, and the parking lot is a short walk to the SLC Airport ticketing hall.
Salt Lake City Airport Parking Tips
In an effort to reduce the frustration of circling busy parking garages, Salt Lake City Airport has a parking guidance system that allows customers to more easily see where available parking spots are in the Hourly / Daily Parking Garage. Lights above the parking spots indicate green for available spaces, blue for disabled parking, yellow for electric vehicle parking, and red for occupied spaces.
Motorists that have switched to electric, hybrid, or other fuel-efficient vehicles can benefit from SLC Airport's efforts to encourage greener choices by parking in one of the 126 reserved parking spots for Fuel Efficient Vehicles. These parking spots are located next to the stations for EV charging in the Parking Garage.
If you're considering other airports in the area, we also offer parking near Orlando International Airport too.


SLC Airport Parking Rates
| Parking Lot | Time | Rate |
| --- | --- | --- |
| Parking Garage | Per Day | $35 |
| Economy Parking | Per Day | $10 |
| Lot E | Per Day | $21 |
| Premium Reserved Parking | Per Day | $55 |
| Rightway Parking | Per Day | $5.99 |
Airport Parking in Salt Lake City with Rightway Parking
Have you thought about switching to off-site airport parking for your next vacation? Whether it's a quick overnighter or a two-week trip of a lifetime, when you park your vehicle at the airport, costs can add up quickly. While many airports, including Salt Lake City (SCL) International Airport, do offer economy parking options for travelers, they can still push the budget.
If you are already familiar with the shuttle bus services that often connect on-site economy parking lots to the airport terminal building, you will love the off-site parking options available from Rightway Parking. We partner with private parking providers like hotels and private lots and garages that are close to SLC Airport and offer linked parking facilities for a fraction of the price of on-site airport parking.
For less than $4 per day, you can park at a well-rated, staffed parking facility just a couple of miles from the airport. Comfortable waiting areas with clean restrooms are also available at some locations. When you make a reservation via Rightway Parking's easy-to-use booking system, your parking spot is guaranteed.
Salt Lake City International Airport Parking (SLC) FAQs
Where is Salt Lake City International Airport (SLC) located?
Salt Lake City International Airport (SLC) is located at 3920 West Terminal Drive, Salt Lake City, Utah U.S.A. 84122. The airport is just six miles west of downtown Salt Lake City and is conveniently located near Interstate 80 and Bangerter Highway.
What are the rates for Salt Lake City Airport short-term parking?
At the Salt Lake City Airport's Parking Garage, the rates for short-term parking are $5 per hour or $35 per day. Level 2 of the parking garage is reserved for Premium Parking which is charged at $10 per hour or $55 per day.
What are the rates for Salt Lake City Airport long-term parking?
Long-term parking at Salt Lake City Airport is charged at $10 per day in the economy parking lots or $21 per day in Economy Lot E.
Are there EV charging points at Salt Lake City Airport?
Yes, Salt Lake City Airport has 44 electric vehicle (EV) charging ports that accommodate 88 parking spaces. Access to the EV charging stations is on a first-come basis and there is currently no charge to use the stations. They are located in the economy parking lot and on each level of the parking garage.
Is there disabled parking at Salt Lake City Airport?
Yes, there are 135 disabled parking bays in Salt Lake City SLC Airport's short-term parking garage that are charged at a reduced rate of $10 per day. Of the spaces available, 106 are for cars, 23 are for accessible vans and 6 are EV charging spaces. Disabled parking bays are also available next to every shuttle bus stop in the economy lot.
Is there free parking at Salt Lake City International Airport (SLC)?
Yes, Salt Lake City Airport has a Park and Wait Lot which allows drivers to park for free while waiting for arriving passengers. The lot is located just south of the Terminal, west of Terminal Drive.
Can I reserve a parking spot at Salt Lake City Airport?
Yes! You can reserve an affordable parking space close to Salt Lake City Airport through Rightway Parking's easy-to-use booking system. Book with us and your spot is guaranteed.