Long Term Seattle Tacoma Airport (SEA) Parking from $5.99
Seattle Airport Parking (SEA) Listings
| | | |
| --- | --- | --- |
| ⭐ | Top Rated Parking Lot: | Seattle Airport Marriott |
| ✅ | Most Booked Parking Lot: | Doubletree by Hilton Seattle |
| 🅿️ | Number of Lots Available | 11 |
| ✈ | Nearest Lot to Airport | Extra Car Seattle-Tacoma |
| 💰 | Cheapest Parking Lot | Motel 6 Sea-tac Airport Hotel |
0.60 Miles
Open 24 Hours 365 Days a Year
Shuttles Run 24 Hours a Day
Secure Hotel Airport Parking
Friendly On-Site Staff Available
Click Explore Property for More Details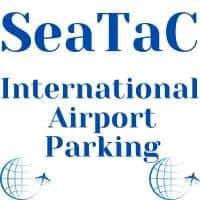 1.40 Miles
Open 24 Hours 365 Days a Year
Shuttles Run 24 Hours a Day
Friendly On-Site Staff Available
Secure Seattle Airport Parking
Click Explore Property for More Details
4.00 Miles
Open 24 Hours 365 Days a Year
24 Hour Shuttle Service Included
Friendly On-Site Staff Available
Secure Hotel Airport Parking
Click Explore Property for More Details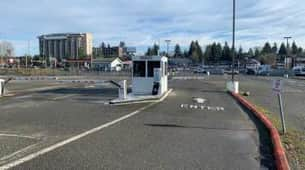 1.30 Miles
Open 24 Hours 365 Days a Year
Shuttles Run 24 Hours a Day
Friendly On-Site Staff Available
Click Read More for More Details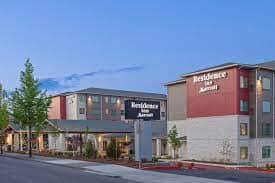 1.50 Miles
Open 24 Hours 365 Days a Year
No Shuttle Service Provided
Park & Rideshare Airport Parking
Friendly On-Site Staff Available
Click Explore Property for More Details
0.80 Miles
Open 24 Hours 365 Days a Year
Shuttles Run 24 Hours a Day
Vans, SUV, Trucks Additional $5 a Day Charge at the Location
Click Explore Property for More Details
2.50 Miles
Open 24 Hours 365 Days a Year
Shuttles Run 24 Hours a Day
On-Demand Shuttle Service Inc.
Friendly On-Site Staff Available
Click Explore Property for More Details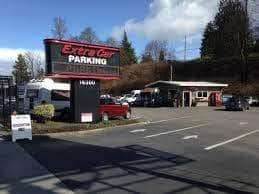 0.25 Miles
Open 24 Hours 365 Days a Year
Shuttles Run 24 Hours a Day
Shuttle Service is On-Demand
Friendly On-Site Staff Available
Click Explore Property for More Details
0.50 Miles
Open 24 Hours 365 Days a Year
Parking Only. No Shuttle Service
Friendly On-Site Staff Available
Secure Hotel Airport Parking
Click Explore Property for More Details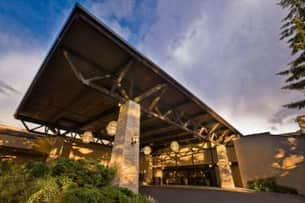 1.70 Miles
Open 24 Hours 365 Days a Year
Shuttle Service Included
Secure Hotel Airport Parking
Friendly On-Site Staff Available
Click Explore Property for More Details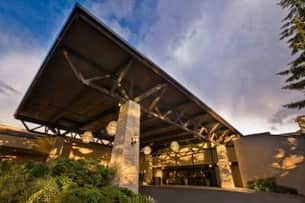 1.70 Miles
Open 24 Hours 365 Days a Year
Shuttle Service Included
Secure Hotel Airport Parking
Friendly On-Site Staff Available
Click Explore Property for More Details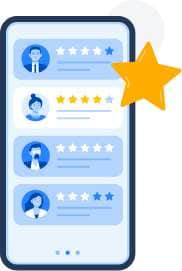 Save 70% vs On-Site Parking Options
Save money, time and stress! It's simple to book affordable airport parking that could save you up to 70% compared to on-site parking options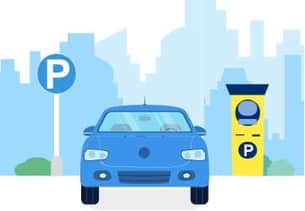 Join 3 Million Satisfied Customers
Join over 3 million satisfied customers today. Book and reserve a space in advance for a stress-free airport parking experience.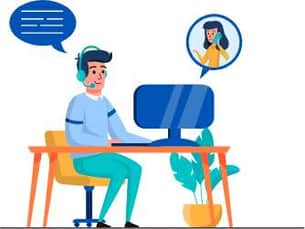 Dedicated Customer Support
Our dedicated customer service team is on hand at all times to assist with any queries via our reps or chatbot. Call 1-888-399-9267 or chat online via rightwayparking.com.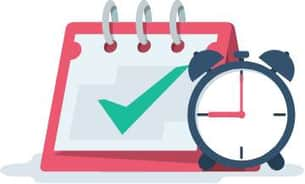 Flexible Booking Policies
We understand that plans can change. That's why we make it simple and stress-free to modify your reservation at any time.
Information Last Updated on August 29, 2023
On-Site Parking Options at SeaTac Internatioanl Airport
Seattle-Tacoma Airport Short Term Parking
Seattle-Tacoma International (SEA) Airport is in the top 10 busiest passenger airports in the United States. This transport hub has good on-site parking facilities to accommodate travelers and guests all year round. For short-term parking, whether it's an overnight trip or you just want to spend time dropping off or picking up your family and friends at the airport, Seattle-Tacoma Airport has two convenient options.
The parking facility at Seatac Airport is located directly across from the terminal building, so you're never far from the departures hall or baggage claim. Floor 4 of the parking facility, known as Terminal Direct, is the shortest walk to the terminal. Short-term parking in this area is charged at $6 per hour or $39 per day. General Parking covers the rest of the floors (1-3 and 5-8) in the parking facility. Parking charges here are $5 per hour and $32 daily.
Seattle-Tacoma Airport Long Term Parking
At Seattle-Tacoma Airport, long-term and short-term parking is available in the same parking facility. Finding your way to the parking garage is easy and your walk to the terminal will be quick and simple, but the airport's on-site parking does get crowded, especially during busy vacation periods.
On the 4th floor, Terminal Direct parking area, long-term parking is charged at $39 per day or $273 per week. General Parking can be found on floors 1 through 3 and 5 through 8 and is slightly less expensive than the Terminal Direct Parking. On these floors of the Seatac parking garage, long-term parking is charged at $32 per day and $149 per week.
Seattle-Tacoma Airport Parking Tips
At Seatac airport, which is located just minutes from downtown Seattle, on-site parking, both long and short-term parking, is available at the main parking facility next to the terminal. You can pay your parking fees as you exit, using cash or a card. Card-only pay machines can also be found on Floor 4.
Pre-Booked parking at Seattle-Tacoma Airport's parking garage is available. Some guests may prefer this no-contact option to take away some of the stress of airport parking. The parking facility also has modern wayfinding lights and vehicle sensors to save you some time when it comes to looking for a parking spot in a busy garage.
If you're considering other international airports in the area, we offer parking near Portland International Airport too.
SeaTac Airport Parking Rates
Parking Lot

Time

Rate

SeaTac Passport Parking

Per Month

$375
SeaTac General Airport Parking
Per Hour
Per Day
$5
$32
SeaTac Terminal Direct Parking
Per Hour
Per Day
$6
$39
Rightway Parking
Per Day
$5.99
Airport Parking near SEA Airport with Rightway Parking
Parking at SeaTac airport can be busy, stressful, and expensive. Have you ever wondered about using an off-site parking facility for your next trip? Rightway Parking is here to help. With our easy-to-use online booking system, you can choose from a wide range of off-site airport parking options close to SEA Airport that are more than 50% cheaper than the on-site parking rates.
With Rightway Parking, you can be sure your vehicle is in good hands. We only partner with well-rated, established parking facilities, whether it's private providers with lots or garages near the airport or hotels with secure parking facilities. You can choose the parking provider that's right for you, the choice is yours!
For less than $8 per day, you can park only 1 mile from the Seattle-Tacoma Airport site, and take advantage of a complimentary shuttle service that will take you straight to the terminal. Rightway Parking customers love the extra amenities at our parking facilities, like comfortable waiting lounges and restrooms, and friendly on-site staff. Reserve your parking spot with Rightway Parking today and your space is guaranteed!
Seattle-Tacoma Airport Parking FAQs


Where is Seattle-Tacoma Airport located?
SEA Airport is located at 17801 International Blvd, Seattle, WA 98158.
What are the rates for SeaTac Airport short-term parking?
At Seattle-Tacoma Airport, generally, short-term parking (found on floors 1-3 and 5-8 of the parking garage) is charged at $5 per hour and $32 daily. On Floor 4 Terminal Direct, short-term parking is charged at $6 per hour or $39 per day.
What are the rates for SeaTac Airport long-term parking?
Long-term parking at Seattle-Tacoma Airport is charged at $32 per day or $149 per week on the General Parking levels. At the Terminal Direct (Floor 4) area, the long-term parking rates are $39 per day or $273 per week.
Is there parking for oversized vehicles at SeaTac Airport?
Yes, at SEA Airport, any vehicle over 6'10" should park in the Over-Height Vehicle Parking which is located off the Airport Expressway, accessed via Highway 99 and International Blvd. There are 60 spaces in this outdoor lot, which is within walking distance of the terminal building.
Are there EV charging points at SeaTac Airport?
Yes, at Seattle-Tacoma Airport, the number of electric vehicle charging points is being expanded. Currently, there are 48 EV parking spaces. These can be found on Floor 5 of the General Parking area in rows D, G, and I. The Terminal Direct parking on Floor 4 also has EV charging stations, located in row I.
Is there disabled parking at SeaTac Airport?
Yes, disabled parking spaces are available on the fifth floor (General Parking) and on the fourth floor (Terminal Direct Parking).
Is there free parking at SeaTac Airport?
Yes, SEA Airport has a cell phone waiting lot where it is free to wait with your vehicle for up to 20 minutes while you wait for arriving guests. There are 200 parking spaces and free WiFi is available. The lot is located opposite the S. 170th Street exit of the Airport Expressway.
Is there cheaper parking near SeaTac Airport?
Yes! Rightway Parking is the best source of cheap parking close to Seattle-Tacoma Airport. We have a wide range of off-site parking facilities and hotels where you can book affordable airport parking and get a guaranteed parking spot.