Port Everglades Cruise Parking Parking from $5.99 Per Day
Port Everglades Cruise Parking Listings
| | | |
| --- | --- | --- |
| ⭐ | Top Rated Parking Lot: | Rodeway Inn & Suites - Port Everglades Cruise Parking |
| ✅ | Most Booked Parking Lot: | Quick & Safe Renaissance Cruise Parking |
| 🅿️ | Number of Lots Available | 3 |
| ✈ | Nearest Lot to Airport | Rodeway Inn & Suites - Port Everglades Cruise Parking |
| 💰 | Cheapest Parking Lot | Quick and Safe Port Everglades |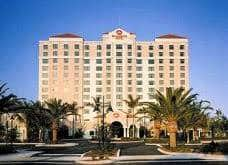 1.90 Miles
Open 24 Hours 365 Days a Year
Shuttle Service Inc See Details
Restaurant - Shops - Free Wi-Fi
Click Explore Property for More Details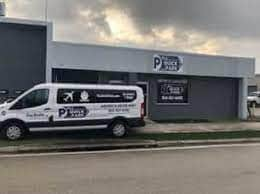 2.70 Miles
Open 24 Hours 365 Days a Year
Round Trip Shuttle Service Inc.
Secure - Hotel Cruise Parking.
Click Explore Property for More Details
1.00 Miles
Open 24 Hours 365 Days a Year
Shuttles Run On-Demand to Port
24 Hour Security Surveillance
Complimentary Round Trip Shuttle
Click Explore Property for More Details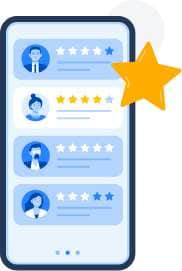 Save 70% vs On-Site Parking Options
Save money, time and stress! It's simple to book affordable airport parking that could save you up to 70% compared to on-site parking options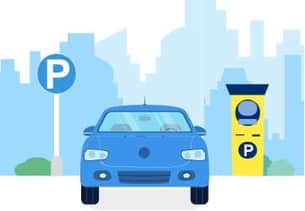 Join 3 Million Satisfied Customers
Join over 3 million satisfied customers today. Book and reserve a space in advance for a stress-free airport parking experience.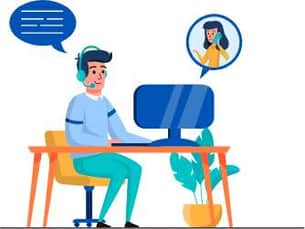 Dedicated Customer Support
Our dedicated customer service team is on hand at all times to assist with any queries via our reps or chatbot. Call 1-888-399-9267 or chat online via rightwayparking.com.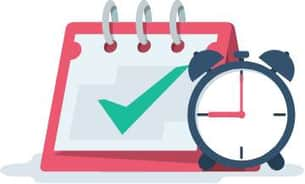 Flexible Booking Policies
We understand that plans can change. That's why we make it simple and stress-free to modify your reservation at any time.
Information Last Updated on August 21, 2023
On-Site Parking Options at Port Everglades (Fort Lauderdale)
Port Everglades at Fort Lauderdale is a very popular cruise port servicing a wide range of the best cruise lines, taking you to the most exotic islands and paradise destinations across the world. From this port, you can cruise with Balearia Caribbean, Carnival, Celebrity, Cunard, Holland America Line, Princess, Ritz Carlton Yacht Collection, Royal Caribbean, and Silversea Cruises.
On the southeastern coast of Florida, in Broward Country, just south of Fort Lauderdale and north of Dania Beach, Port Everglades is easily accessible by road. If you are driving from out of state the I-95 will take you to the port peninsula. Take I-95 Exit #26 to I-595 East, then Exit 12b, to Port Everglades. There are also 3 airports conveniently located near the port. Fort Lauderdale-Hollywood International Airport (FLL) is only 2 miles away, and both Miami International Airport (MIA) and Palm Beach International Airport (PBI) are both within 50 miles.
Parking on-site at Fort Lauderdale's Port Everglades is ample and convenient. There are two parking garages as well as surface lots which are convenient for certain terminals and oversized vehicles. The Heron and Palm parking garages both hold close to 2000 parking spots each and are located close to the cruise terminals used by the most popular cruise lines. The parking rate for on-site parking at Port Everglades is $17 per day. For short-term parking, the charges are $3 for up to one hour and $6 for up to 5 hours. The port's on-site parking facilities accept payments by cash or credit card as you leave.
Cruise Port Parking in Fort Lauderdale with Rightway Parking
At a popular cruise port destination like Port Everglades in Fort Lauderdale, on-site parking can feel like an undesirable option, costing you extra money and hassle. There are other options for savvy cruise passengers that want all the convenience of parking close to the cruise terminal without the high cost. Rightway Parking offers a wide range of affordable, reliable parking options if you are looking to make a change from on-site parking at the Fort Lauderdale cruise port.
For less than $9 per day, you could park in a safe and secure parking facility close to Port Everglades. What's more, you can book your parking spot in advance and reserve a space that's guaranteed for you and your vehicle. At the selection of off-site parking facilities we offer, you're only a complimentary shuttle ride or a quick rideshare drive away from the cruise port.
Leaving your vehicle at secure parking facilities in Fort Lauderdale for the duration of your cruise is a smart and affordable choice. All the facilities on offer with Rightway Parking are reliable, have friendly and helpful staff on hand, and offer guaranteed parking spots and the most cost-effective prices in the area. Discover how much money you could save and take a look at our parking options today.
Port Everglades (Fort Lauderdale) Cruise Port Parking FAQs
Where is Port Everglades (Fort Lauderdale) Cruise Port located?
There are three entrances into Port Everglades, Fort Lauderdale's cruise port. The 17th Street Causeway entrance is located at Eisenhower Boulevard, State Road 84 entrance is located just off of US 1 and the I-595 East entrance.
What are the rates for Port Everglades (Fort Lauderdale) Cruise Port parking?
On-site parking at Fort Lauderdale cruise port costs $15 per day for the Heron and Palm parking garages or the nearby surface lots.
Is there disabled parking at Port Everglades (Fort Lauderdale) Cruise Port?
Yes, there is disabled parking on-site at Port Everglades. Accessible spaces in the parking facilities are unimpeded access to crosswalks and elevators. There is no fee for disabled parking if you are able to show a vehicle with disability modifications or a Disabled Veteran license plate.
​​Is there oversized parking at Fort Lauderdale Cruise Port?
Yes, oversized vehicles such as RVs can park on-site at Port Everglades (Fort Lauderdale) Cruise Port. The charge for oversized vehicle parking is $19 per day.
Are there EV charging points at Fort Lauderdale Cruise Port?
No, there are currently no EV charging points at the Fort Lauderdale cruise port. The closest charging points can be found at Fort Lauderdale (FLL) International Airport.
Can I save money by parking at a hotel near Port Everglades (Fort Lauderdale) Cruise Port?
Yes! By booking a parking space for your vehicle through Rightway Parking, you can choose from a selection of hotels located close to Port Everglades. Parking off-site at a hotel is cheaper than Port Everglade's on-site parking charges, and many of our parking options include a complimentary shuttle service to the cruise terminal.
Can I reserve a parking spot at Fort Lauderdale Cruise Port?
Yes! With Rightway Parking, you can take the hassle out of parking at the cruise port and reserve a guaranteed parking spot at an affordable rate at one of a wide selection of safe, secure, and reliable private parking facilities.