Port of Miami Cruise Parking Parking from $6.99 Per Day
Port of Miami Cruise Parking Listings
| | | |
| --- | --- | --- |
| ⭐ | Top Rated Parking Lot: | The Cruise Parking Miami Garage (No Shuttles) |
| ✅ | Most Booked Parking Lot: | We Park In Miami Cruise Parking |
| 🅿️ | Number of Lots Available | 5 |
| ✈ | Nearest Lot to Airport | Safe Cruise Miami Cruise Parking |
| 💰 | Cheapest Parking Lot | Miami Cruise Ship Parking |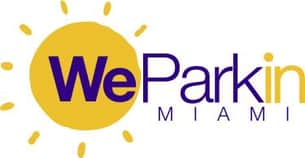 1.00 Miles
Secure Garage Cruise Parking
Shuttle Service Inc See Details
Friendly On-Site Staff Available
Click Explore Property for More Details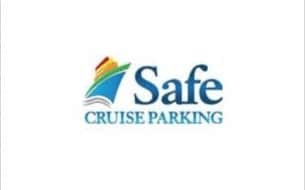 1.00 Miles
Secure Miami Cruise Parking
Shuttle Service Inc See Details
Friendly On-Site Staff Available
Click Explore Property for More Details
Balance Due is CASH-ONLY
Garage Clearance 7'0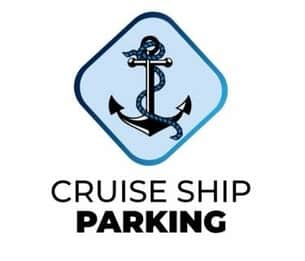 2.00 Miles
Open 24 Hours 365 Days a Year
No Shuttle Service Provided
Self Parking Long or Short Term
Click Explore Property for More Details
3.50 Miles
Park & Rideshare Cruise Parking
Open 24 Hours 365 Days a Year
Secure Miami Cruise Parking
Click Explore Property for More Details
NO SHUTTLE SERVICE PROVIDED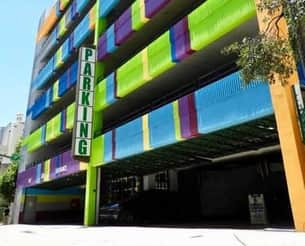 1.70 Miles
Open 24 Hours 365 Days a Year
Parking Only. No Shuttle Service
Park & Rideshare Cruise Parking
Click Explore Property for More Details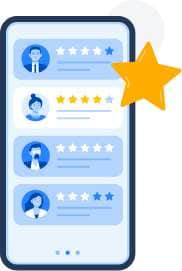 Save 70% vs On-Site Parking Options
Save money, time and stress! It's simple to book affordable airport parking that could save you up to 70% compared to on-site parking options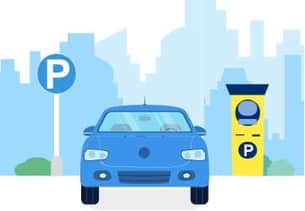 Join 3 Million Satisfied Customers
Join over 3 million satisfied customers today. Book and reserve a space in advance for a stress-free airport parking experience.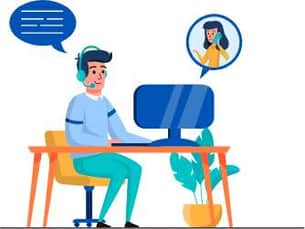 Dedicated Customer Support
Our dedicated customer service team is on hand at all times to assist with any queries via our reps or chatbot. Call 1-888-399-9267 or chat online via rightwayparking.com.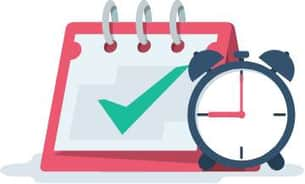 Flexible Booking Policies
We understand that plans can change. That's why we make it simple and stress-free to modify your reservation at any time.
Information Last Updated on August 21, 2023
Cruise Port Parking in Miami with Rightway Parking
For cruise lovers, Florida is the number one destination for starting their vacation on the sea. The Port of Miami is the busiest cruise port, not just in Florida or the United States, but globally, with nearly 7 million passengers coming through every year. With a cruise hub this large, the infrastructure can be bewildering. But if you're looking for the best parking options in PortMiami, we've got you covered.
Off-site cruise parking gives you greater flexibility and choice, as well as being a cost-effective option. In Miami cruise port, there are plenty of parking providers and at Rightway Parking, we select the best private parking facilities and hotels in the area for you to choose from. Avoid the stress of on-site parking, searching for a good parking spot in a busy lot. With Rightway Parking, your parking space is guaranteed.
You could save over $15 per day in parking costs by choosing an off-site parking provider through Rightway Parking. Many of the facilities we work with offer a complimentary shuttle service included in the price of the reservation, while others are just a short taxi or rideshare journey away from your cruise terminal. Helpful on-site staff will assist you with your parking reservation so you know your vehicle will be left in safe hands in a secure location while you enjoy your cruise.
On-Site Parking Options at Miami Cruise Port
Miami Cruise Port is in the heart of Miami, conveniently located on Dodge Island, which sits between Downtown Miami to the west and Miami Beach to the east. The cruise port serves 23 cruise lines which transport 6.8 million passengers per year to destinations across the globe. There are 8 cruise terminals, each of which offers convenient on-site parking facilities exclusively for cruise passengers.
On cruise days, parking facilities, which consist of both covered garages and uncovered lots, are open with parking attendants on hand from 6 am to 5 pm, and security staff patrols the parking facilities at all other times. Cash and all major credit cards are accepted for payment of parking fees at PortMiami's on-site parking facilities.
The fees for on-site cruise port parking at PortMiami are $22 per night. Cruise passengers are not able to reserve parking in advance, just follow to signs to your designated cruise terminal and staff will direct you to the luggage drop-off point and parking facilities. For Royal Caribbean Cruise passengers, on-site parking is exclusively available in the Terminal A garage, at a rate of $25 per day.
Miami Cruise Port Parking FAQs
Where is Miami Cruise Port located?
Miami Cruise Port is located at 1015 North America Way, Miami, Florida, 33132. The port is on Dodge Island and is connected to the city via a causeway and via the Port of Miami Tunnel. All cruise terminals and parking facilities are signposted once you reach the PortMiami site.
What are the rates for Miami Cruise Port parking?
Parking on-site at Miami cruise port costs $22 per night. Apart from for Royal Caribbean passengers, where the charge is $25 per day.
What are the parking rates for oversized vehicles at Miami Cruise Port?
Oversized parking for vehicles such as RVs, vans and trailers is available in Lot 2, located near Cruise Terminal E. The parking rate for oversized vehicles (longer than 20 feet) is an additional $22 on top of the standard parking rate. The height clearance on the first floor of parking garages D and J is 8'2'', while in Garage C it is 9' and in Garage G it is 9'6''.
Are there EV charging points at Miami Cruise Port?
There are no facilities available for charging electric vehicles on-site at Miami Cruise Port, but some nearby hotels do have EV charging stations.
Is there disabled parking at Miami Cruise Port?
Yes, disabled parking is available at every cruise terminal in PortMiami. Parking charges are waived for accessible vehicles with specialized equipment, or any vehicle displaying the Florida Toll Exemption permit or a license plate for disabled veterans.
Is there free parking at Miami Cruise Port?
Yes, there are two Cell Phone Waiting Lots at Miami Cruise Port. These facilities offer free parking for guests picking up arriving passengers from the cruise port, provided the vehicle is not left unattended at any time. These lots are located across from Terminal B and Terminal 2.
Can I reserve a parking spot near Miami Cruise Port?
Yes! With Rightway Parking, you can reserve a parking spot in advance at your choice of off-site parking facility located conveniently close to Miami Cruise Port. Your parking space is guaranteed and the daily charges could be less than half the cost of on-site parking at PortMiami.