Long Term Ottawa Airport (YOW) Parking from $5.00
Ottawa Airport Parking (YOW) Listings
| | | |
| --- | --- | --- |
| ⭐ | Top Rated Parking Lot: | Routes YOW |
| ✅ | Most Booked Parking Lot: | Routes YOW |
| 🅿️ | Number of Lots Available | 1 |
| ✈ | Nearest Lot to Airport | Routes YOW |
| 💰 | Cheapest Parking Lot | Routes YOW |

Lowest Price
Nearest
Most Booked
Highest Rated
4
4.60 Miles
Shuttle Service is On-Demand
Secure Airport Parking
Click Explore Property for More Details
Free Shuttle from 8AM - 6PM
Daily
$6.80

(CAD)




$5.00(USD)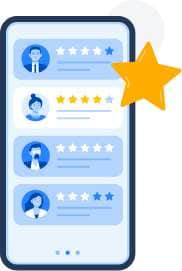 Save 70% vs On-Site Parking Options
Save money, time and stress! It's simple to book affordable airport parking that could save you up to 70% compared to on-site parking options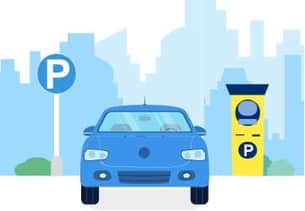 Join 3 Million Satisfied Customers
Join over 3 million satisfied customers today. Book and reserve a space in advance for a stress-free airport parking experience.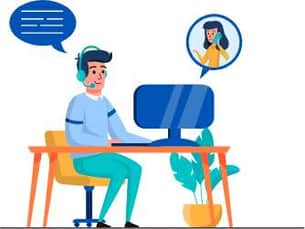 Dedicated Customer Support
Our dedicated customer service team is on hand at all times to assist with any queries via our reps or chatbot. Call 1-888-399-9267 or chat online via rightwayparking.com.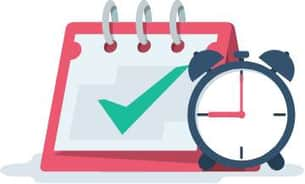 Flexible Booking Policies
We understand that plans can change. That's why we make it simple and stress-free to modify your reservation at any time.
Information Last Updated on August 21, 2023
On-Site Parking Options at Ottawa Airport
Ottawa Airport Short Term Parking
Ottawa International Airport (YOW) offers travelers at this busy Canadian airport fast and convenient links to the terminal with short-term parking. The best on-site option is at the covered parking garage signposted as Parkade (P1) which is just a 2-minute walk from the check-in desks and arrivals hall. Perfect for dropping off and picking up your loved ones.
Short-term parking at Ottawa Airport is charged at $5 per 30 minutes. At the P1 Parkade, this goes up to a maximum of $24 daily. If you are wondering if there are any free parking options for short visits to YOW Airport, then the Cell Phone Lot could be a good option. It is free to park at this lot as long as you remain with your vehicle while waiting for arriving passengers to collect at the curbside pick-up area.
Ottawa Airport Long Term Parking
If you are planning a trip from Ottawa International Airport overnight or longer, you will be looking for long-term airport parking options in Ottawa. On-site at the airport, the P4 surface parking lot is the space for long-term parking for travelers at YOW. It's just a 7-minute walk from the uncovered parking lot, located on Comet Private within the airport site.
The rates for long-term parking at the P4 lot are $17 per day, $78 for 7 days and, $156 for 30 days. Please make note that while the P4 lot is temporarily closed, all parking customers may use the P1 parking garage for long-term as well as short-term parking and, the special rates for 7- or 30-day periods listed here will apply.
Ottawa Airport Parking Tips
It is possible to reserve parking in advance at YOW Ottawa Airport. The process is simple and done online via the Ottawa Airport website. Enter the dates and times for the duration you need airport parking, select a lot, enter your details, make a payment in advance and print your confirmation for arrival.
If you choose not to reserve parking in advance of your visit to Ottawa Airport, you can use the pay stations in the arrivals hall, on Levels 1 and 3 of the Parkade P1 parking garage, or in the P4 parking lot to pay your parking charges before you exit. Alternatively, the exit gates at the parking facilities also have pay stations. All major credit and debit cards are accepted for parking payment.
If you're considering other international airports in the area, we offer parking near Montreal International Airport too.
Ottawa Airport Parking Rates
Parking Lot

Time

Rate

Parking Garage
Per 30 Minutes
24 Hour Period
$5
$24
Surface Lot
Per 30 Minutes
24 Hour Period
7 Day Period
30 Day Period
$5
$17
$78
$156
Rightway Parking (Shuttle Included)
Per Day
$6
Airport Parking in Ottawa with Rightway Parking
Before your next trip to Ottawa International Airport, make a change and choose to book off-site airport parking. It can save you time and money. You will avoid the stress of searching for a convenient parking spot in the busy, on-site airport parking garages and lots. With Rightway Parking, it's simple - book your parking spot in advance and it's guaranteed.
On-site parking at Ottawa Airport (YOW) may be the more convenient option, but that convenience can cost well around $100 for the duration of your vacation. More cost-effective choices that are still reliable, safe and secure are out there and located just minutes from the airport. Rightway Parking can show you all the options you need.
You will love the extra amenities that are provided at some of the off-site airport parking facilities we offer, including complimentary shuttle services and comfortable waiting lounges with restrooms and WiFi. For less than $9 per day, you could reserve a parking spot in a trusted parking facility, thanks to Rightway Parking.
Ottawa International Airport Parking (YOW) FAQs
Where is Ottawa International Airport (YOW) located?
Ottawa International Airport (YOW) is located at 1000 Airport Rightway Private, Ottawa, Ontario, K1V 9B4 with the GPS coordinates for driving as 45.32427, -75.6627.
What are the rates for Ottawa International Airport short-term parking?
Short-term parking at Ottawa Airport is charged at $5 per half hour up to a daily maximum rate. This is the rate for short-term parking in both P1 and P4 parking facilities.
What are the rates for Ottawa Airport long-term parking?
Long-term parking at Ottawa Airport is charged at $24 per day in P1 or $17 per day in P4. In the long-term parking lot, the rate for 7 days is $78 and for 30 days it is $156.
Are there EV charging points at Ottawa International Airport?
Yes, there are EV charging stations in the Parkade (P1). Eight dedicated parking spaces are located across levels 2, 3 and 4, as well as the frequent fliers members area, BIZ Park. There is no cost to charge a vehicle.
Is there disabled parking at Ottawa Airport?
Yes, accessible parking spots are available in Ottawa Airport on all levels in Parkade P! and in convenient places in the P4 lot. There is a 30 minutes grace period in Parkade P1 for customers with a valid accessible parking permit.
Is there free parking at Ottawa Airport (YOW)?
Yes, Ottawa Airport offers free parking at the Cell Phone Lot which is located off Air Cargo Private from Airport Rightway. Drivers must stay in their vehicle at all times and wait for arriving passengers to let them know they are at the arrivals curb before drivers can proceed to the pick-up area.
Is there cheap parking near Ottawa Airport?
Yes! Rightway Parking is the home of cheap airport parking. With our easy-to-use booking system, you can find the off-site airport parking facility that's best for you, and reserve your parking spot in advance, saving you time and money.